The race for the top market dominance in the streaming industry is hotter than ever with the amount of people that are currently enjoying their time at home. While the demand is met with the distribution of online services, there are many that, although not own a great market share, cna potentially enjoy dominance in the audience they target. A great portion of the attractive audience comes from Generation Z; those born in mid to late 1990's as a starting point, and early 2010's as ending birth years. The audience, unlike other segments, has crossed many chasms which makes their needs different for the same category. Certainly, many share things in common and often opt for new, fresh, and different approaches; Vyre Network is here to enjoy the switch and rush that Generation Z prioritizes.
Diversification of Channels
Vyre Network offers a great variety of channels that will fit every personality, need, and trait. While all channels are growing and some are soon to come, the available ones are nothing but straight heat. Offering original series and films, as well as great hits that outline societal problems and our communitie's relevance, channels like; itsEspanol for the Latino community. Family, for family entertainment. SightC TV, for exotic earth documentaries. Foodie, for the food lovers. MGraceland TV and TRUE Mag TV for music enthusiasts. RnB Mag TV, for her. Vyre Live for exclusive live stream events, concerts, and entertainment. vSports, sports Entertainment for champions. News, series, documentaries, and updates on your favorite sports happenings. Kids TV, for your little ones to enjoy anywhere, anytime. Podcast – Word of Mouth, streamed on your phone or smart TV. LGBTQ, curated LGBTQ films, shorts, and tv series from around the world. Gen Z is all about inclusion and variety, and Vyre is offering them a handful of options and categories they love.
Music Channels
Music plays an important part of the everyday Gen Z activity, it is in their soul. Vyre Network offers a different approach, giving them a channel for music in which they can see music related visual art that will bring them closer to the genre or discover new artists; an example is True Mag TV, A streaming channel dedicated to Hip Hop culture. Featuring movie shorts, feature films, original series, artists docuseries and curated music video playlists to match your vibe. As well as MGraceland TV, an EDM and Pop culture, it is your tour through the electronic dance music and Pop industry through series, films, music videos and more.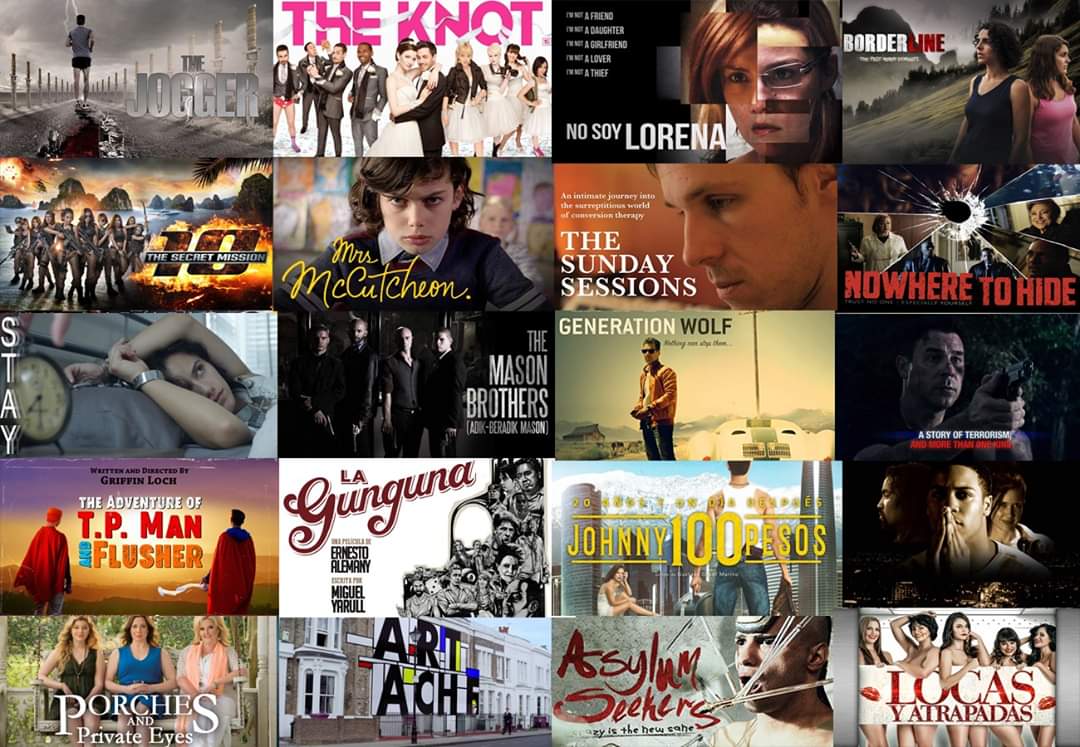 https://www.youtube.com/watch?v=zGiY4zCBHhQ
Available Everywhere
The streaming service is available in all major outlets, making it easy to be found on all devices and platforms. From Google's Playstore and Apple's App Store, to Apple TV and Amazon's Fire Stick. There is always somewhere to download and enjoy the offerings Vyre has for their audience, and Gen Z is all about changes!
Not Mainstream
Vyre Network is not as popular as the rest of the competition, which gives the generation a sense of belonging in a place where they can enjoy what others do, without the buzz and opinion of society. Who isn't tired of those who follow the masses? Vyre's audience feels like an insider, as the rest of the audience prefers to go for popular, hyped platforms and shows; They love being underground and keeping things cool. As the popularity of the platform increases, Gen Z are technophiles; not scared to try something new and different, they are early adopters and Vyre Network's platform offers just that.
https://www.youtube.com/watch?v=EcYWa2XEMKk
Easy, Clean UI and UX
Today's day and age, it is all about technology and the experience the user has with the website and app. Gen Z has grown with the changes in technology deeply rooted in them. While Vyre offers a clean interface that outlines the movies, series, and channels in their respective category; one can find a deeper variety of subdivisions within the channels and categories, making it easy to filter and find the desired films. With great film placement that makes it easy to access the channels and categories, not much scrolling is needed, and as Gen Z are usually busy, the accessibility comes in handy. The technical team at Vyre has given the solution to one of the generation's main problems; unnecessary scrolling and wait times.
No Loops, Just Straight Entertainment
Dealing with what the world has to offer is often tiring for those who are enjoying their youth. Being in control over your possessions and services is always important. Generation Z members love freedom, change, and transparency; Vyre offers just that. Why not love someone/ something that has no catch? Simple and easy way to acquire the desired films without going through the fine print of contracts. Freedom is given and in a corporate world that cares about money; the present and future of our society that is embedded in Generation Z can recognize that Vyre Network is for our community and our people.
About Vyre Network
Vyre Network represents a visually driven culture, from millennials to generations X, Y, and Z. Vyre distributes a wide range of entertainment that allows popular culture to express themselves as consumers and creators without boundaries. This includes TV shows, feature films, short films, music videos, and exclusive live events. For more information on Vyre Network please check out www.watchvyre.com.
You can stream these projects on Vyre for FREE. Available on Apple TV, Roku, Amazon Fire Stick, Android, iPhone, and on the web.